Metal Finishing for Medical Applications
ISO-Certified Finishing for Bio-Compatible Parts
Highest Level of Precision for Critical Industry Needs
The Medical, Dental and Orthopedic industry has extremely demanding requirements for the instruments and devices used on and in human bodies. With human lives, billions of dollars of invested capital and brand reputation on the line, getting it right every time is an absolute necessity.
Equally important, this industry is regulated with tight standards for both production and product traceability, so working with the right finishing partner is essential to manage risk.
AOTCO Metal Finishing is proud to continue a long history of supplying precision-finished medical parts to both commercial and defense medical industry companies.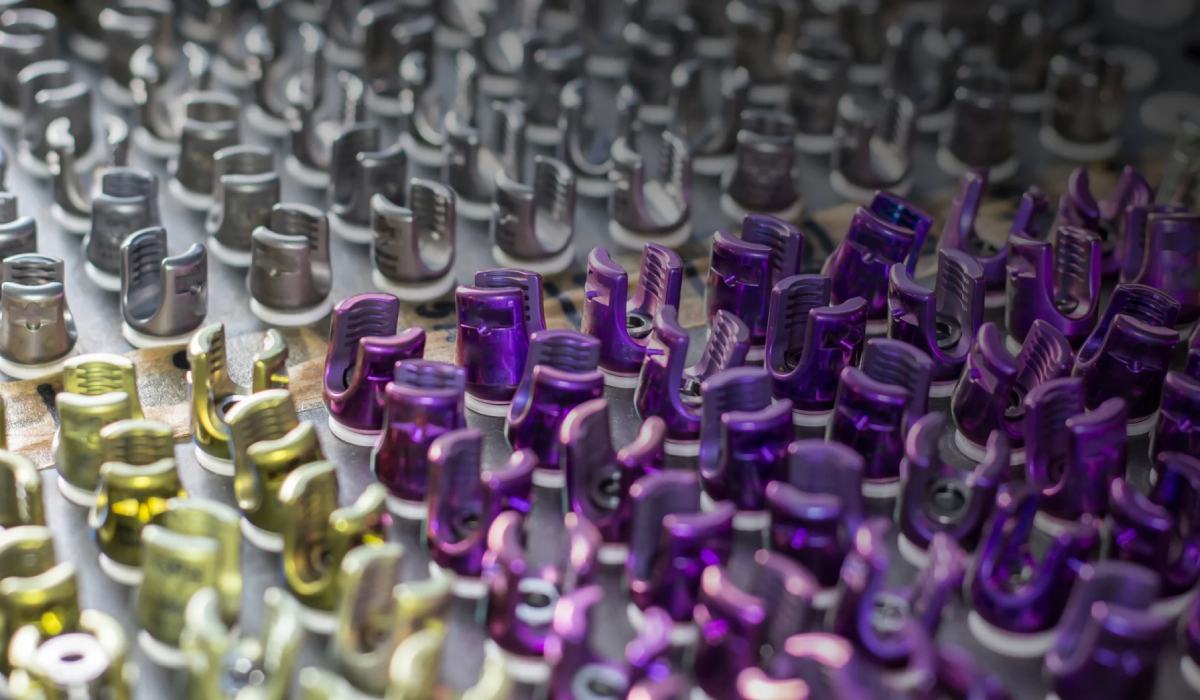 Finishing the Most Intimate Tools and Devices
Since 1975 the Medical firms have relied on ISO 13485 certified AOTCO to provide the finishing touch on critical life-saving components.
AOTCO brings deep experience working with some of the most demanding materials needed for Medical applications. Parts used on in people need to be hygienic and bio-compatible. And with the explosive growth of portable and wearable medical devices the need for weight reduction is more important than ever.
In addition to plating on plastic, AOTCO has deep experience working with Ultra Light Metals – including Titanium, Beryllium, Magnesium, Aluminum, and various alloys – which are often the ideal solution for Medical, Dental & Orthopedic product needs.
Further, AOTCO's broad range of finishing technologies allows us to serve both common and specialized Medical customer needs.
Anodizing (a broad range is offered)
Passivation (needed for stainless steel instruments)
Plating (more than 20 plating processes on more than 25 substates to the standards of more than 60 finishing specs)

Coupled with our laser marking & engraving capabilities, AOTCO enables companies meet the evolving need to Track and Trace Medical Parts throughout their production and lifespan.
In-house Expertise
Our in-house problem-solving team of engineers, routinely works with customers to develop solutions for new products. With a quiver full of certified specs, AOTCO Labs is ready to help your Medical design team find the right solution to hit the target.
In short, AOTCO's expertise with Anodizing, Passivation, Plating, and other finishing techniques provides you with a complete set of solutions for the most-demanding Medical surface finishing needs.

Typical Finishing Goals for Medical
Meeting Regulatory Requirements
Non-Toxic / Bio-Compatible
Corrosion Protection
Strength to Weight Ratio
Durability
Hardness
Wear & Abrasion Resistance
Thermal Conductivity
Electrical Insulation
RFI/EMI Shielding
Tight Dimensional Tolerances
Range of Colors / Dyes
Supply Chain Certainty
AOTCO Strengths at a Glance
Rapid Turnarounds
Multi-Material Finishing
Unusual Combinations
Low Volume - High Mix
Exotic Materials
Complex Geometries
Production Scaling (high volume)
Dedicated Capacity (high volume)
Working Collaboratively with Your Team to Invent Solutions for New Products