What is AMS 2400 | Cadmium Plating?
Each plating or metal finishing process has its own correlated spec(s). Specs are especially useful when working with our clients in the highly specialized Aerospace Manufacturing Industry. With no room for error, it is essential that AOTCO is diligent when following these specs.
Cadmium plating commonly uses spec AMS 2400. The aerospace engineering standard for cadmium plating, AMS 2400 indicates thickness, temperature, and process requirements.  
Benefits of AMS 2400 Cadmium Plating
Oxidation Resistant

Corrosion Resistance

Adjustable Thickness

Natural Lubricity

Low Surface Friction
Technical Specs For AMS-2400
Purchase order MUST contain the following
AMS2400X

Plating thickness desired

Basis metal to be plated

Tensile strength or hardness of the basis metal

Pre-plate stress relief to be performed by plating processor (time and temperature)

Special features, geometry or processing present on parts that requires special attention by the plating processor

Hydrogen embrittlement relief to be performed by plating processor (parameters or reference document)

Minimum thickness on internal surfaces, if required.

Optional: Periodic testing frequency and sample quantity

Quantity of pieces to be plated
Stress Relief Treatment
All steel parts having a hardness of 36 HRC and above and that are machined, ground, cold formed or cold straightened after heat treatment shall be cleaned to remove surface contamination and thermally stress relieved before plating. Temperatures to which parts are heated shall be such that maximum stress relief is obtained while still maintaining hardness of parts within drawing limits. Unless otherwise specified, the following treatment temperatures and times shall be used:
For parts, excluding nitrided parts, having a hardness of 55 HRC and above, including carburized and induction hardened parts, stress relieve at 275 °F ± 25 (135 °C ± 14) for 5 to 10 hours.
For parts having a hardness less than 55 HRC, stress relieve at 375 °F ± 25 (191 °C ± 14) for a minimum of 4 hours. Nitrided parts fall into this category. Higher temperatures shall be used only when specified or approved by the cognizant engineering organization.
For peened parts: If stress relief temperatures above 375 °F (191 °C) are elected, the stress relieve shall be performed prior to peening or the cognizant engineering organization shall be consulted and shall approve the stress relief temperature.
Treatment of steel parts shall be in accordance with AMS2759/9. except all parts plated per this specification HRC 36 and higher shall be baked.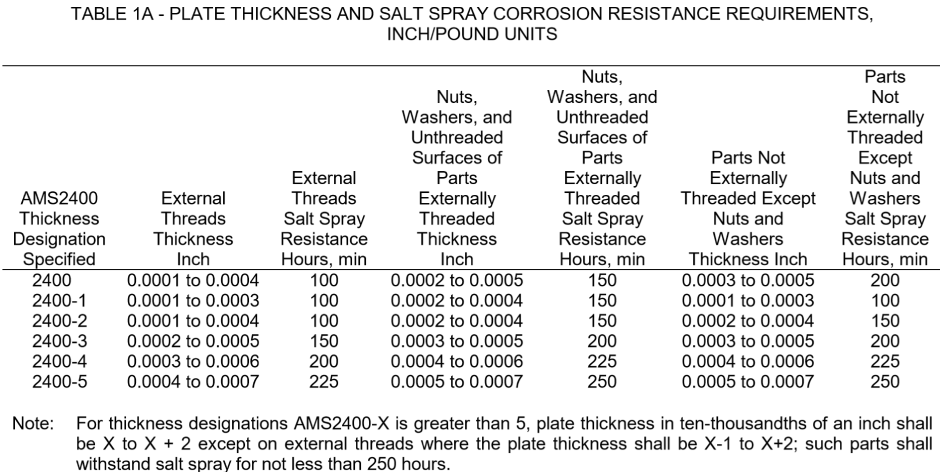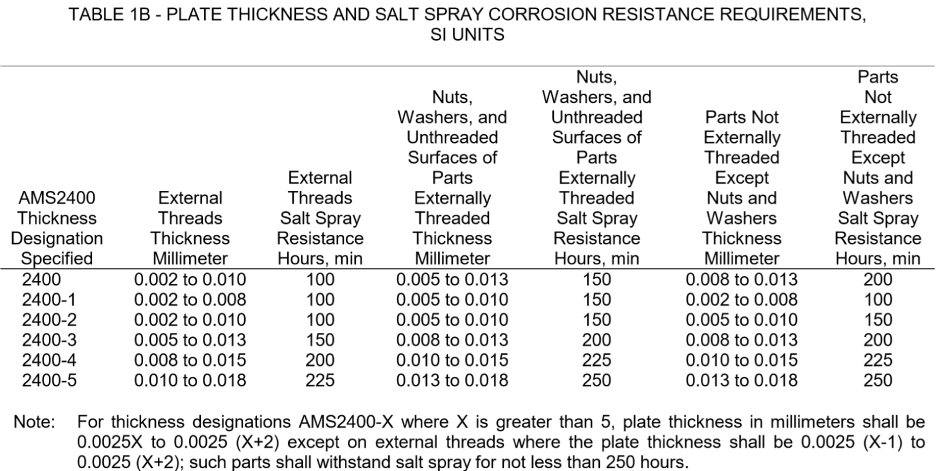 The chromic acid post treatment will not typically improve corrosion resistance as much as the chromate post treatment and will not impart a distinct color on the part.
Ready to get started?
Talk to an industry expert about the best solution for your application.
AOTCO Acquires Modern Metal Finishing
AOTCO Metal Finishing, a national leader in specialty finishing services, announced its strategic acquisition of Connecticut-based Modern Metal Finishing (MMF), further...
Archeological Discovery Shows AOTCO's History of Metal Plating
Cuneiform Tablet Expands Our Understanding of Ancient Sumeria
AOTCO Launches New Type I Chromic Acid Anodizing Line
Serving Our Nation's Aerospace Firms with the Highest Quality Plating
Electroplating
Anodizing
Passivation
Plating Substrates
Pre- & Post-Process Treatments
Dedicated Outsourced Finishing