Expert Metal Finishing Solutions for


…Critical Jobs, …Rapid Turnarounds, …Exotic Substrates, …Multi-Material Finishes, …New Products, …Production Ramp Ups, …YOU
AOTCO - The Always On Time Company


For Critical Jobs, Count on AOTCO
Leading manufacturers in the Aerospace, Green Energy, Medical, Defense, Semiconductor, Optics, and Emerging Technologies industries rely on AOTCO to finish critical parts.
What is Your Challenge?
With decades of finishing experience, our Collaborative R&D and Engineering team stands ready to design, troubleshoot, and scale your finishing processes.
With nearly 5 decades of operation, we have learned the importance of listening carefully to our clients' needs. Once we understand your objectives we work collaboratively with your team to develop new processes and refine & optimize existing capabilities.
We specialize in demanding deadlines, exotic materials, tough specs, unique challenges, complex geometries and tight tolerances.
Sharing guidance and transparency every step of the way, we are a service provider AND a partner in your success.
Because sometimes it is rocket science, and yes, our metal finishes have made it to the moon — and beyond.
We can't wait to help you solve your next challenge.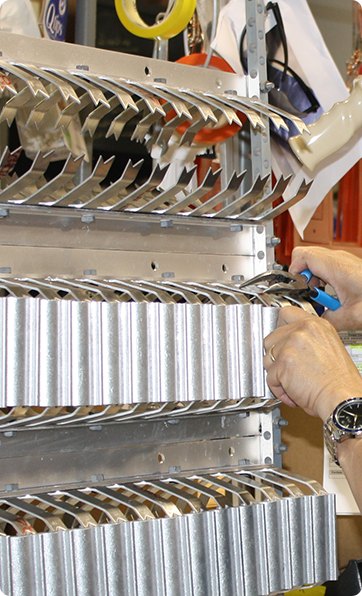 A Wide Range of Finishing Solutions
Finishing is the last step for the critical parts you've already worked hard to create. From pre-processing activities to a comprehensive set of surface finishing solutions to select post-processing treatments, AOTCO delivers the services you need to protect your parts and ensure they will perform as expected.
Electroplating
Anodizing
Passivation
Plating Substrates
Pre- & Post-Process Treatments
Dedicated Outsourced Finishing
Wide Range of Materials
We know there's far more to a perfect surface than meets the eye. AOTCO works with dozens of ferrous and non-ferrous materials and substrates, meeting exacting industrial and military specifications.
Materials
ALBeMet™
Alloy 42
Aluminum
Aluminum Silicone Carbide (ALSIC)
Beryllium
Beryllium Copper
Brass
Bronze
Copper
Copper / Moly
Copper / Tungsten
Inconel
Invar
Kovar
Magnesium
Molybdenum
Monel
Nickel
Niobium
Non Metallics
Phospher Bronze
Plastics
Stainless Steel
Steel
Tellurium Copper
Thermkon
Titanium
Plating Processes
Black Nickel
Black Oxide
Cadmium
Chemical Film
Clean / Degrease
Copper
Electroless Nickel (Hi/Mid/Low Phos)
Electropolish
Gold
Laser Etch
Multi-Material Plating
Nickel Sulfamate
Nickel (Electrolytic)
Palladium
Passivate
Platinum
Citric Passivate
Rhodium
Silver
Tin
Tin Lead
Chromic Anodize (Type 1)
Sulfuric Anodize (Type 2)
Hard Anodize (Type 3)
Titanium Anodize