Machine Shops
Metal Finishing Solutions for Machine Shops
Highest Level of Precision for Critical Industry Needs
Machining is a form of component manufacturing, often through the subtraction of material. The machining process uses a variety of heavy machinery to alter a component's dimensions, however this process can often leave components with abrasions, surface impurities, or other imperfections that can be detrimental to their functionality. Fortunately, these complications can be avoided through proper surface finishing techniques and post-treatments.
Since 1975, AOTCO has been providing rapid turnarounds, clear communication, and consistent quality finishing solutions for our clients in the machining industry. We pride ourselves on the lasting relationships we form with our machine shop partners and our ability to finish a wide variety of substrates - including exotic and non-metal alloys.
Our expertise in multi-material finishing and plating parts with unique and complex geometries allows design engineers to create a variety of highly specialized tools, devices, and components for our clients in the machining industry.

Finishing Machine Shop Components and Delivering Results
Since 1975, machine shops across the United States have relied on AOTCO to ensure quality surface finishing and peak performance. NADCAP accredited and ITAR certified, AOTCO brings decades of experience plating and anodizing for advanced manufacturers and machine shops.
AOTCO provides quality surface finishing for machine shops in the following industries:
Aerospace
Defense and Military
Clean Energy
Electrical / Electronics
Telecommunications
Semiconductors
Optical
And many, many more!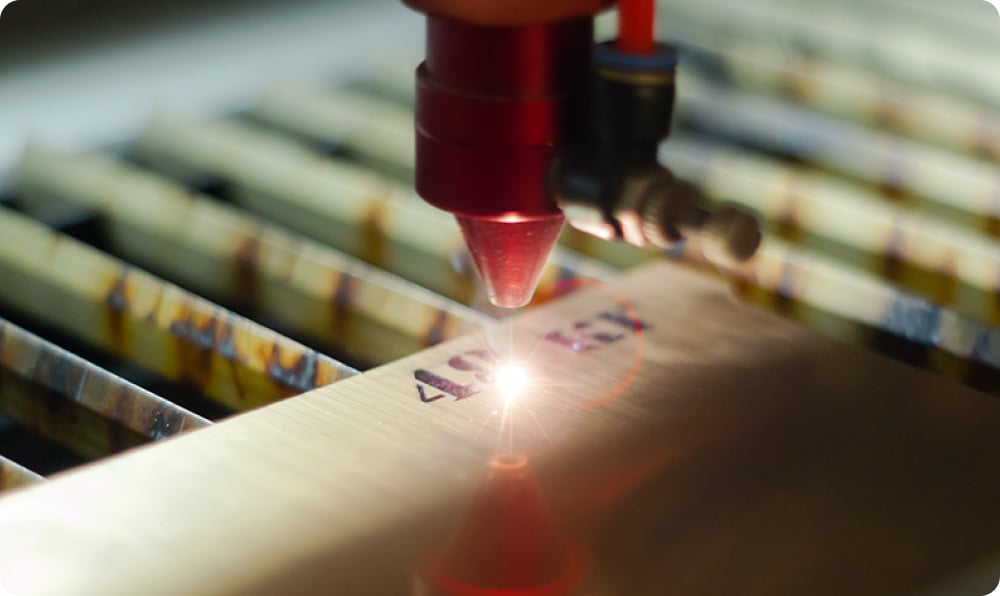 High Quality Services
AOTCO delivers the benefits of a complete range of Anodizing capabilities, a very broad range of Plating processes and a suite of additional complimentary surface finishes.
Anodizing

Type 1 Anodize (Chromic Acid)
Type 2 Anodize (Sulfuric Acid)
Type 3 Anodize (Hardcoat)
Hardcoat Anodize with Teflon Impregnation
Color Anodize (Black & dozens of colors)
Titanium Anodize
Beryllium Anodize
Plating

20+ Plating Processes, including Common and Precious Metals
Electrolytic Nickel Plating
Electroless Nickel Plating (High Phosphorus Included)
25+ Common and Exotic Substates
60+ Finishing Specs
And More

Chem Films & Conversion Coatings
Passivation
Electropolishing
Masking
Pre-Treatments
Post-Treatments
In-house Expertise
AOTCO's wide range of surface finishing competencies are bolstered by AOTCO Labs, our in-house problem-solving team of engineers. This group brings decades of finishing skills and know-how to help customers to develop solutions for new products.
Having worked with machine shops since our foundation, AOTCO Labs understands that there is rarely a one size fits all solution for certain components and materials and is ready to provide your team with quick and quality finishing solutions.
Have a new project or need to workshop a current one? Contact AOTCO Labs today for same-day customer service.
Finishing Goals for Machine Shop Applications
Corrosion Protection
Solderability
Thermal Conductivity and Resistance
Electrical Conductivity and Resistance
Aesthetic/Color Coding
Durability
Wear & Abrasion resistance
Lubricity
Why Do Machine Shops Trust AOTCO?
Rapid Turnarounds
Multi-Material Finishing
Unusual Combinations
Low Volume - High Mix
Exotic Materials
Complex Geometries
Production Scaling (high volume)
Dedicated Capacity (high volume)
Working Collaboratively with Your Team to Invent Solutions for New Products