What is AMS 2482?
At AOTCO, we offer a wide variety of military and aerospace specs for all our metal finishing processes. AMS 2482 is the Aerospace Material Specification for Type III anodize, or Hardcoat Anodize, with Teflon Impregnation.
Benefits of AMS 2482 Hardcoat Anodize with PTFE
Provides its substrate with the thickest layer of oxide of all the anodizing processes.

Combines this increased hardness and strength with the unique lubricity of Teflon.

The result is a self-lubricating component that is highly resistant to wear, abrasion, and corrosion.

The anodize process can reveal the presence of metallurgical damage which had occurred prior to the submittal of parts to the anodize processor. Examples are:

Damage from improper welding
Weld repair of castings after final heat treatment
Incorrect initial heat treatment
Raw material chemical segregation
Other prior metallurgical conditions which may be detrimental to the final use of the component
Technical Notes
Purchase Order shall specify not less than the following
AMS2482E
Basis metal to be anodized
Special features, geometry or processing present on parts that requires special attention by the processor
Quantity of pieces to be anodized
Classification
The processes covered by this specification are classified as follows:
Type 1 – PTFE-impregnated aluminum oxide
Type 2 – Co deposited PTFE and aluminum oxide
Thickness
AMS2482 designates finished coating thickness of 0.002 inch ± 0.0005 (51 µm ± 13). Other coating thicknesses may be specified designating the nominal thickness in thousandths of an inch (25 µm). A tolerance of ±0.0005 inch (±13 µm) in thickness of coating will be allowed. AMS2482-3 designates a finished coating thickness of 0.003 inch ± 0.0005 (76 µm ± 13).
Coating thickness requirements shall not apply to blind holes or recesses with depth greater than twice the diameter or in open holes with depth greater than seven times the diameter unless a specific coating thickness is specified in those areas.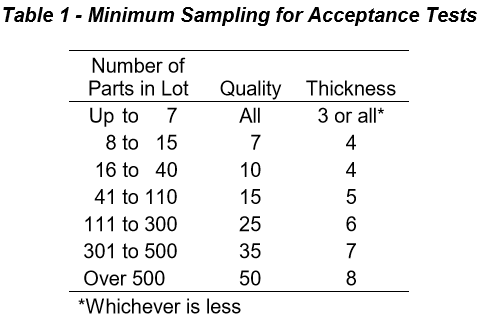 The purchaser or cognizant engineering organization may elect to place such components on material review pending further testing or analysis.
The anodizing processor shall not be responsible for the presence of these types of metallurgical anomalies occurring prior to submittal of parts for anodizing.
Ready to get started?
Talk to an industry expert about the best solution for your application.
AOTCO Acquires Modern Metal Finishing
AOTCO Metal Finishing, a national leader in specialty finishing services, announced its strategic acquisition of Connecticut-based Modern Metal Finishing (MMF), further...
Archeological Discovery Shows AOTCO's History of Metal Plating
Cuneiform Tablet Expands Our Understanding of Ancient Sumeria
AOTCO Launches New Type I Chromic Acid Anodizing Line
Serving Our Nation's Aerospace Firms with the Highest Quality Plating
Electroplating
Anodizing
Passivation
Plating Substrates
Pre- & Post-Process Treatments
Dedicated Outsourced Finishing