Technical Notes
Definition
Passivation is removal of exogenous iron or iron compounds from the surface of a stainless steel by means of a chemical dissolution, most typically by a treatment with an acid solution that will remove the surface contamination but will not significantly affect the stainless steel itself
How it works
Passivation is the chemical treatment of a stainless steel with a mild oxidant, such as a nitric acid solution, for the purpose of enhancing the spontaneous formation of the protective passive metal oxide film.
Descaling
Descaling removes a buildup of oxide film caused by thermal action (welding, high temp baking etc). Descaling must be removed prior to passivation. Descaling methods are either chemical (Pickling) or mechanical (grinding, blasting).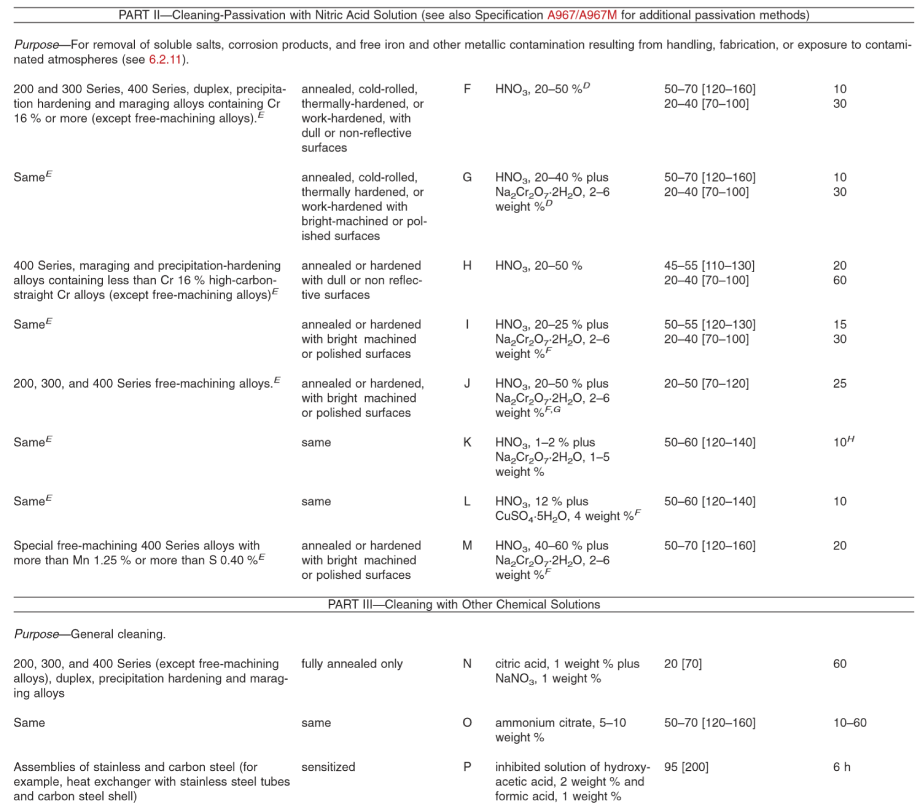 Ready to get started?
Talk to an industry expert about the best solution for your application.
AOTCO Acquires Modern Metal Finishing
AOTCO Metal Finishing, a national leader in specialty finishing services, announced its strategic acquisition of Connecticut-based Modern Metal Finishing (MMF), further...
Archeological Discovery Shows AOTCO's History of Metal Plating
Cuneiform Tablet Expands Our Understanding of Ancient Sumeria
AOTCO Launches New Type I Chromic Acid Anodizing Line
Serving Our Nation's Aerospace Firms with the Highest Quality Plating
Electroplating
Anodizing
Passivation
Plating Substrates
Pre- & Post-Process Treatments
Dedicated Outsourced Finishing