Why Use Electroless Nickel Plating?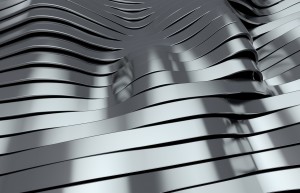 AOTCO is known as the go-to metal finishing company in MA for using a variety of techniques to complete our plating processes. Working with aerospace, medical, optical, and telecommunication companies have allowed us to perfect and attempt different plating strategies that work best for their projects. Of these processes, we preform electroless nickel plating (ENP).
Benefits of Using Electroless Nickel Plating
Electroless nickel plating involves a chemical reaction called auto catalysis that does not need an electric current to pass through the solution to form a deposit. Many use this technique to prevent wear and corrosion.
Because nickel is known for it's durability, electroless nickel plating helps create:
An even surface
Flexibility in thickness
Little deposit build-up
Allows for different finishes
Can be used on non-conductive surfaces.
This process can be used to save worn parts, in high-intensity abrasion areas, and where lubricity is necessary. This plating is often found on pipes, fasteners, drive shafts, and valves and can be applied with a low, medium, and high phosphorus level depending on the environment it is needed for. Most commonly it is applied to aluminum, titanium, stainless steel, brass, and copper.
Uses for Electroless Nickel Plating
Electroless Nickel Plating, also known as ENP, is commonly used on:
Aerospace components
Automotive components
Electrical equipment
Salvage
Different forms of machinery
And more.
Though this process can initially be pricey, the benefits and lifespan often outweigh the cost risks. There's also the peace of mind knowing AOTCO is an accredited plating company you can rely on for all your plating needs.
Is electroless nickel plating the right decision for your next plating project? Give us a call today at (800) 275-0880 to talk with one of our experts.