Technical Notes
QQ-P-35 focuses on cleaning/descaling of stainless-steel parts for use of austenitic, ferritic, martensitic, and precipitation hardening corrosion resistant steels.
ALL customer drawings MUST call for one of the following types
Type II – Medium temperature nitric acid solution with sodium dichromate additive
Type VI – Low temperature nitric acid solution
Type VII – Medium temperature nitric acid solution
Type VIII – medium temperature high concentration nitric acid solution
To request information pertaining to your base material's compatibility w/ each type, please inquire here.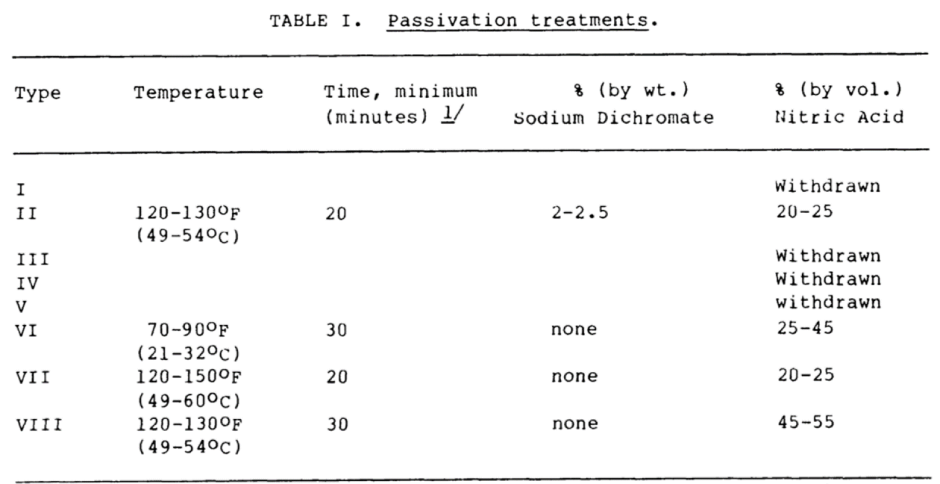 Required testing: EITHER Water Immersion OR High Humidity
Optional/Additional testing: Salt Spray, Copper Sulfate (can be request in lieu of required)
Ready to get started?
Talk to an industry expert about the best solution for your application.
Archeological Discovery Shows AOTCO's 5000 Year History of Delivering Metal Plating Excellence
Cuneiform Tablet Expands Our Understanding of Ancient Sumeria
Higher, Farther, Faster: AOTCO Launches New Type I Chromic Acid Anodizing Line
Serving Our Nation's Aerospace Firms with the Highest Quality Plating
AOTCO Metal Finishing Adds New Plating on Magnesium Line
AOTCO Metal Finishing, LLC, a leading national provider of specialty finishing services, announced today that it has launched a new production line for plating on...
Electroplating
Anodizing
Passivation
Plating Substrates
Pre- & Post-Process Treatments
Dedicated Outsourced Finishing