What is Custom Masking, and why is it important?
Masking is a labor-intensive process of manually masking over each part in order to successfully accomplish a selective plating process. Selective plating is a process where one metal finish is masked and protected while another surface is processed with a different metal.
At AOTCO, we achieve incredibly detailed and precise masking for our customers. Our highly reliable masking techniques allow our masking technicians to effectively protect and develop the surface finishes of your products with repeatability and high yield.
Depending on complexity, jobs with custom masking jobs (multiple masks, unique configurations etc) typically result in an increased turnaround time. As the Always On Time COmpany, however, we are always happy to work with our customers on potential expediting services.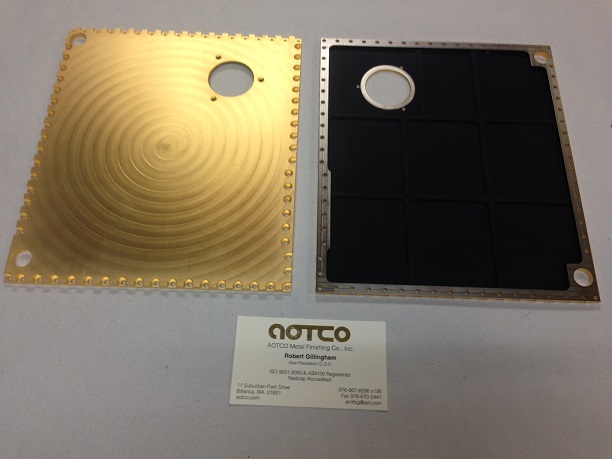 Anodize and Gold Plating.
Masking with two processes.
Please contact us for any of your masking needs.