What is Custom Masking?
For a great number of parts we process at AOTCO our clients require different surface finishing results on different areas of the finished part. Functionally the need is to "selectively plate" or "selectively finish" the piece, where we customize which finish is applied to which areas of the part.
A labor-intensive manual undertaking, selective plating is a process where one metal finish is masked and protected while another portion of the part is processed with one more of our surface finishing services.
Even though a variety of techniques can be employed, selective finishing is frequently referred to as "Custom Masking" in the trade. Whether we are using plugs, caps, tapes, lacquers or other tools of the trade AOTCO is renowned for the skill and capabilities of our highly trained and experienced masking technicians.
The Right Masking Partner Makes a Difference
In the vast majority of cases working with a finishing partner is the final step before you send the finished part to your own client upstream.
Just as you wouldn't switch to a cheap pair of sneakers after running the first 26 miles of a marathon, you want your project to finish strong by working with a partner who can take even your most complicated work and get it right at the finish.
AOTCO's Expertise
With members who have been masking parts for more than 40 years, our selective finishing team achieves incredibly detailed and precise masking for our clients. This team successfully tackles even the most complicated and challenging masking geographies with both repeatability and high yield.
Many times clients come to us after other providers have declined to quote for a critical but complicated part. If it can be done, AOTCO will make it happen for you.
Masking and Expectation Setting
Depending on the complexity required – multiple masks, unique configurations, intricate geographies, multi-finishing types, and so on – custom masking jobs naturally result in an increased turnaround time.
Having said that, we can often adjust our own work schedule to accommodate an urgent request. The key thing is to communicate with us about your timeline so we can set expectations for all concerned.
Continuing with the theme of communication, we consistently find that the jobs that get completed the fastest are those where the client (you!) has included upfront all the information our team requires to understand your needs.
Here is a list of things that you can do to help us to help you get it done as quickly and smoothly as possible:
Send detailed drawings, ideally color-coded
Include a full size print out of the drawing in the same box alongside the parts you send to us
If the part has previously been run, if possible include a finished example so the team will know what success looks like
Make sure your designer has thought about things such as how high up a side wall the finishing (or the masking) should go, or whether the interior threads should be plated or not.
Finally, recognize that complicated masking often involves a back-and-forth communication. This is because no one want to see re-works and AOTCO always wants to get it right for you the first time.
If you have a complicated part, or if other providers have declined to quote for you, please give us a call. We love a challenge and know you'll be impressed with the results.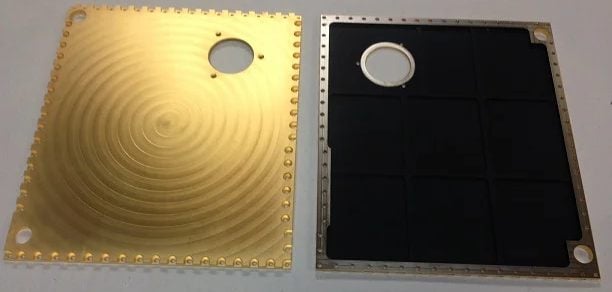 Ready to get started?
Talk to an industry expert about the best solution for your application.
Archeological Discovery Shows AOTCO's 5000 Year History of Delivering Metal Plating Excellence
Cuneiform Tablet Expands Our Understanding of Ancient Sumeria
Higher, Farther, Faster: AOTCO Launches New Type I Chromic Acid Anodizing Line
Serving Our Nation's Aerospace Firms with the Highest Quality Plating
AOTCO Metal Finishing Adds New Plating on Magnesium Line
AOTCO Metal Finishing, LLC, a leading national provider of specialty finishing services, announced today that it has launched a new production line for plating on...
Electroplating
Anodizing
Passivation
Plating Substrates
Pre- & Post-Process Treatments
Dedicated Outsourced Finishing