Gold Plating Standards
Posted by AOTCO on April 10, 2016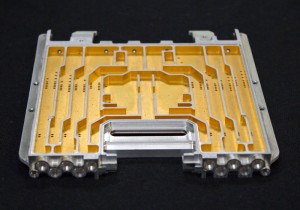 As a premiere gold plating company in Massachusetts, AOTCO has worked to take every necessary step and ensure the work we are completing with each customer and their individual projects. Working with so many companies and businesses means we know and continue to learn about the benefits of gold plating, and what it means to be able to stand behind the work we accomplish everyday. Being NADCAP accredited and compliances with ROHS holds us to the highest of standards while using various levels of gold plating for nearly any industry.
When it comes to our clientele, AOTCO is constantly working with the best organizations in the business and accommodating their gold plating needs. This includes military plating, where MIL-DTL-45204 is the standard and is followed by our employees with every application. Used for it's high corrosion resistance, conductibility, and solderability, we offer a variety of classes, grades, and types with specified thickness for every individual project.
AOTCO also holds specifications for ASTM B488 (engineering use), AMS-2422 (electrical application), AMS-2425 (aerospace), and M-G-45204 (other commercial uses). After spending so much time working with customers that rely so heavily on our work, we know the importance of gold plating for your equipment, the costs, and how we are able to give you peace of mind with our product because it is backed by accredited standards.
If you're interested in our gold plating or are looking for a gold plating quote for your next project, give our experts a call today at (888) 275-0880 to learn about your options.