The Three Pillars of Success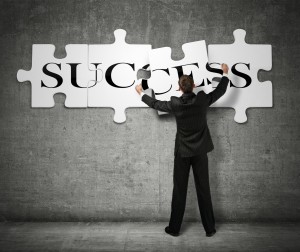 AOTCO prides itself on customer service and quality control. We maintain strict adherence to customer requirements in such fields as military, aerospace, optical, telecommunications, medical, and electronic applications. These companies are defined by their exacting requirements and strict adherence to detail. We have customer approvals from Bae Systems, Ball Aerospace, The Boeing Company, General Dynamics Corp, Honeywell Aerospace, Lockheed Martin Corporation, Northrup Grumman Corporation, Parker Aerospace Group, Raytheon Company, Rolls-Royce Corporation and many more.
If that sounds like we are bragging it is because we are. We have worked hard to secure the approval of our customers. The success of AOTCO and our service is achieved by each and everyone one of our personnel dedicated to adhering to full compliance to procedure, and striving to improve all aspects of our business. For electroplating and metal finishing, quite simply, we are the best.
Our Quality Objectives are simple. Keep customer rejects to below one percent of total jobs. Moreover, while this is a completely sustainable goal, we strive for perfection and our quality control is in a state of continuous improvement. Perfect electroplating may not be humanly possible, but it is something we strive for every day and we have achieved some measure of success.
Secondly, we strive for no less than a 90% of all topics rated by our clients on our customer satisfaction survey. We understand that some customers do not give top marks as a matter of policy, but we are intent on making sure that customers are satisfied and any deficiencies are reviewed and addressed.
Thirdly, our goal is for a 95% On Time Delivery. It is almost cliché for business and contractors to arrive at a final project late and over budget. We do not want to merely meet customer expectations we wish to exceed them.
How do we meet our goals for providing a high level of quality and service for our customer's electroplating and metal finishing needs? We meld the best people and the most advanced state of the art technology at our disposal. We are committed to providing the absolute best Quality, Technology, and Service for all our customers. Let us know how we can help you in your next project. Contact us at 888-275-0880 or 978-667-8298 for more information