Best Ways to Keep Metal Parts Clean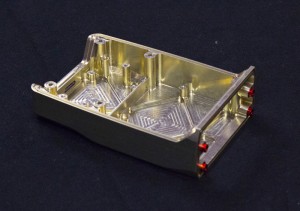 You know you need to keep metal components of your machines clean to avoid corrosion. When water or chemicals sit on the surface of the metal, they eat away at the protective coating and reduce the durability of the metal. You must ensure that your metal surfaces stay clean and useful. What's the best way to do this? Take a look at this guide to cleaning Grade D gold plating and other metal pieces.
Step One
Wipe the metal with a wet cloth after exposure to hazardous or abrasive chemicals. A dry cloth grinds abrasives into the metal, worsening the corrosion. Make sure the fabric gets wet with either water or metal cleaner. The material wipes away any dirt or chemicals left on the metal surface. Using cloth is just the first step. Don't let water residue sit on the surface of the metal, as this may cause rust.
You can use a metal cleaner to ensure the metal doesn't rust or stain. Make sure you get one advertised for the particular kind of metal in your machinery - Grade D gold plating and otherwise - and follow the directions exactly. Straying from this could lead to caustic chemicals getting applied to the metal. For example, a mixture of sodium hydroxide is excellent for cleaning grease off of metals like stainless steel, but if left on steel materials, it can erode the protective layer on the surface.
After Cleaning
Rinse the cleaner off with water, and buff the metal. Make sure you go with the grain to keep the metal smooth and sanitary. Going against the grain can lead to microscopic scratches or bits of caustic cleaner trapped inside the grooves of the grain.
For more information on keeping your Grade D gold plating and metal components clean, contact AOTCO today. We can help you make sure your metals last for a long time through a combination of maintenance and finishing.